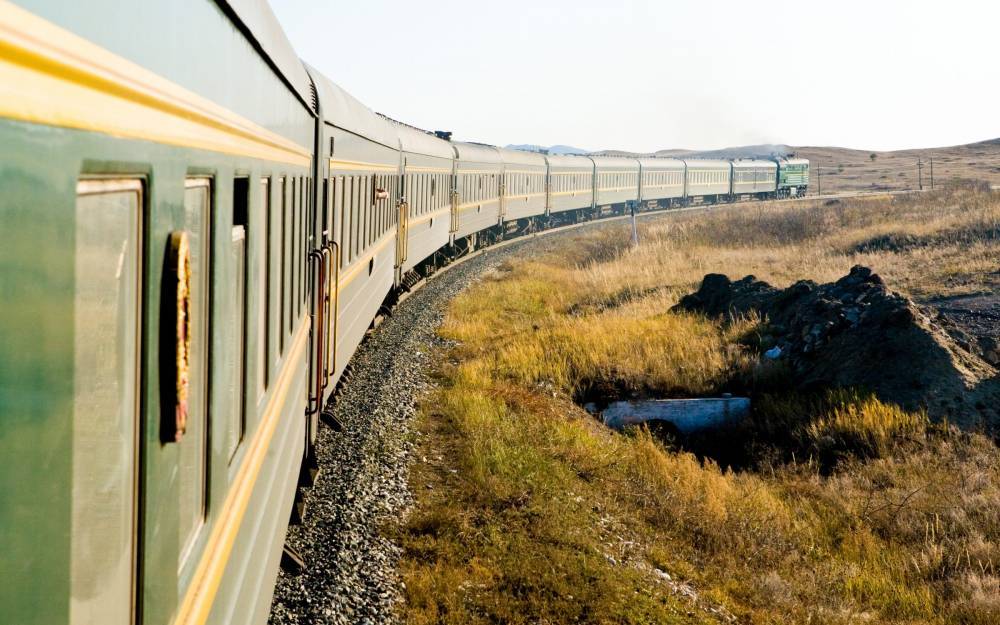 Vladivostok, Irkutsk, Baikal, Beijing, and maybe Ulaanbaatar? The Trans-Siberian Railway is the longest route in the world, having 9288 km. See what to take and what to watch for when traveling.
Traveling the longest railway in the world requires proper preparation - see what you will really need and what will not be useful at all.
In the case of the Trans-Siberian Railway, things are needed that would not normally occur to us. That is why we have prepared a proven (and reliable) MUST HAVE, i.e. a list of items without which it will be difficult for you to travel to Siberia.
Route: Warsaw -> Moscow -> Irkuck -> Olchon -> Irkuck -> Moscow -> Warsaw
Nights: 20
Accommodation: Hostel / tent
Purpose: Zwiedzanie i hiking
Ready to pack list
GENERAL INFORMATION:
Timetables: Moscow time
Life on the train: local time
Baggage allowance: 36 kg
Ticket price:
1) Platzkarta: from 100 EUR
2) Coupe: from 200 EUR
LIST PREPARED FOR THE SUMMER FOOT TRIP (approx. 20 days)
SUGGESTED LUGGAGE: 65l backpack
DOCUMENTS
Passport and visa
Photocopy of passport and visa (it is also good to have an electronic version)
Payment / credit card (it is worth ensuring SMS password protection)
ID card
FOOD (everything can be bought on site)
Water
Vegetables (tomatoes, cucumbers)
Fruit (bananas, apples)
Bread
Oatmeal (for pouring boiling water)
Chinese soups
Canned
Dried fruits
Dried meat
CLOTHING
Sleeping set
Underwear x6
Socks x6
Swimming trunks
Sweatpants
Long trousers
Shorts
T-shirt x2
Breathable t-shirt x2
Fleece / sweatshirt
Rain jacket
Cap
SHOES
Flip flops
Comfortable shoes
TOILET BAG
Deodorant
Brush and protector
Toothpaste
Quick-drying towel
dry shampoo
Lipstick
Wipes
Antibacterial gel
FIRST AID KIT
slices
Bandage
tweezers
safety-pin
Throat remedy
Antidiarrheal drug
Painkiller
Antipyretic
Vitamins and drugs supporting immunity
ACCESSORIES
Power bank
Charger
Sunglasses
Spare laces
Cup
Mess tin (for cooking on a bottle / live fire)
Cutlery
A flashlight
Book / eBook
Polish-Russian phrasebook
Backpack cover
HIKING
Tent
Kari-mat
lead
Whistle
Trekking shoes
Pocket knife
Rope (string)
Torch
Insecticide
FOR PHOTOGRAPHER
The camera
Spare battery
Memory card
MYLUGGAGE TIPS
HYGIENE
Most trains do not have a shower. You get the impression that it does not bother anyone. However, not everyone accepts such conditions. We advise that if you want to keep clean, you can take a quick shower in the toilet. The water on the train is constantly topped up, so you can take a quick "shower" with a mess tin. We advise, however, to do it discreetly because the guides (ladies operating the wagon), if they notice it, immediately hand the mop to your hand.
SECURITY
In Trans-Siberian turn, it's very safe. Passengers watch over each other, and the whole is always supervised by two guides that know all passengers by heart and do not let anyone enter the wagon.
TEMPORARY HOUSE
Complaining will not make the train go faster. The sooner we accept the fact that this is our new home and we have roommates in it, the sooner we will start to make new, interesting acquaintances.
RAILWAY FROM STORIES
Everyone who plans to go to Siberia has certainly heard a lot of stories about how life on the train looks like. The editorial experience is rather inclined to the opinion that they are often stories colored. Russians use the train like a regular train and take care of their lives there. Interesting stories happen, but the train staff try to keep calm and quiet.
3 May 2019
Category: Stories