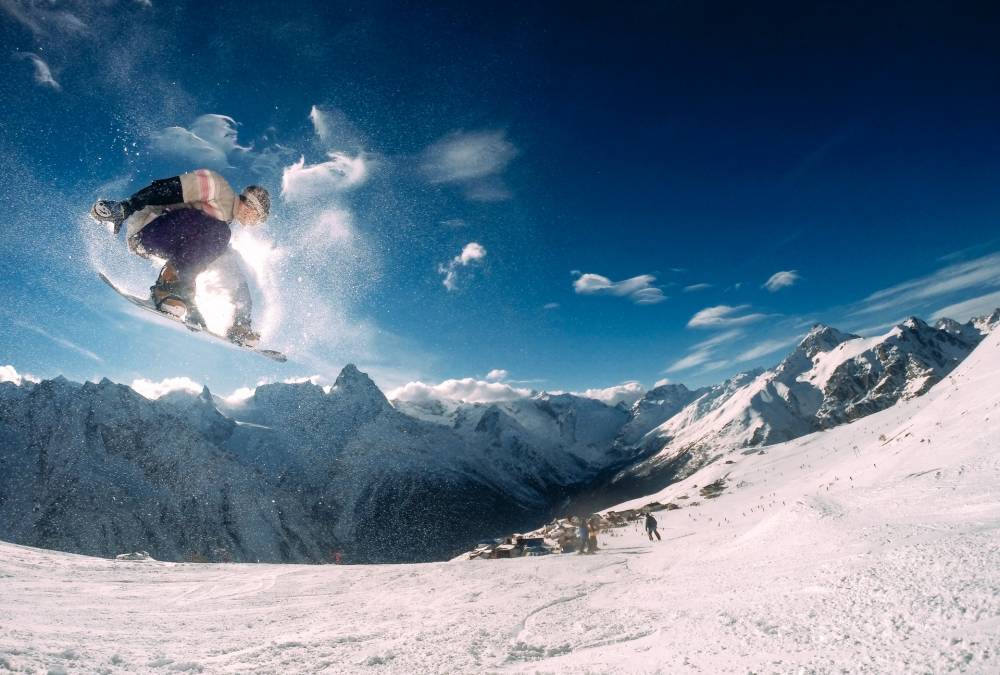 Snowboard trip - see what to pack!
Guide:
Winter trips have one simple rule - the better you pack, the more time you'll spend on the slopes instead of queuing in shop for gloves. Take only what you need and don't forget anything.
Travel informations
| | | |
| --- | --- | --- |
| | Travel destination | Snowboard |
| | Duration | 10 days |
| | Transport | Bus/car |
| | Accomodation | Hotel |
| | Luggage | Suitcase |
We prepared an example snowboard trip based on a trip to the Alps - to Orcières.
List of things to pack:
Before packing, learn how to save space in your suitcase!
DOCUMENTS
ID card / passport
Wallet
Credit card
Cash
Confirmation of accommodation booking
ski pass
EHIC (European Health Insurance Card) / sports insurance
Transport - tickets / documents
CLOTHES - it is worth investing in breathable clothes, it often rains, blows and the temperature changes quickly
Technical underwear x2
Technical socks x2
Underwear x5
Socks x5
Swimsuit
Sweatpants
T-shirt x2
Breathable t-shirt x2
Fleece / sweatshirt
Winter Jacket
Cap
Shawl - it can be useful if it is freezing on the slopes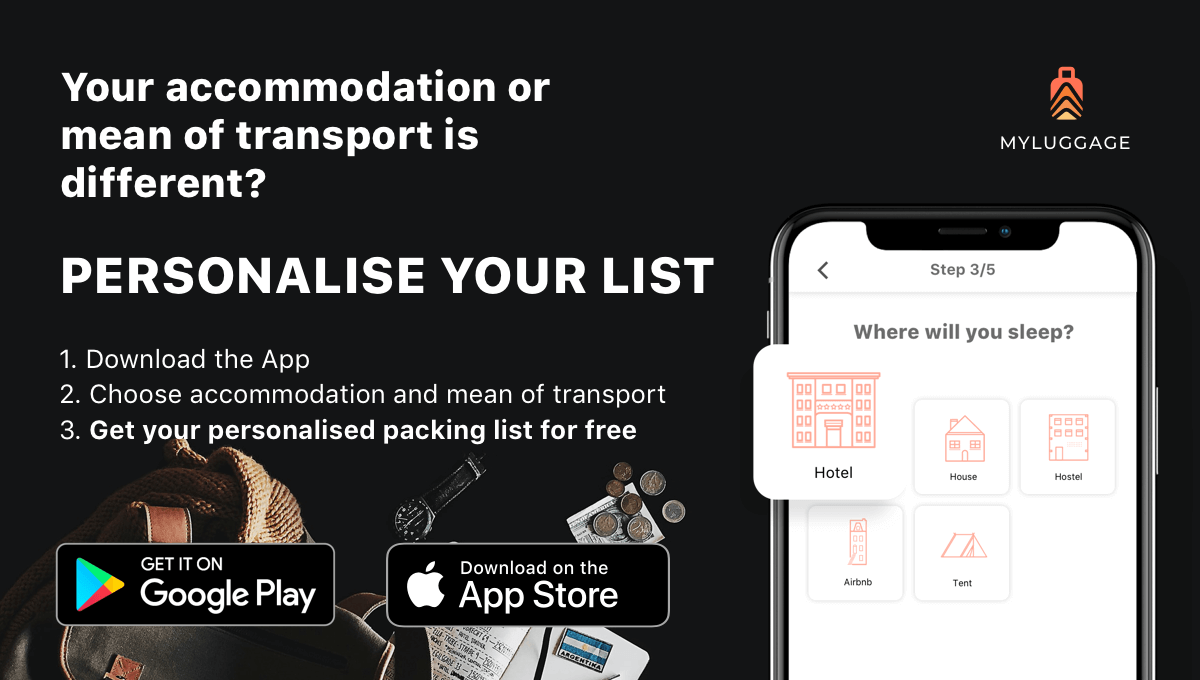 SNOWBOARD GEAR
Snowboard
Constraints
Snowboard boots
Case
Screwdriver
Goggles
Snowboard jacket
Snowboard pants
Snowboard socks
Shoe warmer
Snowboard gloves (it's best to take two pairs, they often get wet)
Helmet (optional, but it's always worth it)
SHOES
Flip flops
Comfortable winter boots
Elegant shoes (if you plan to go to a club or restaurant)
TOILET BAG:
Deodorant
Toothbrush + cover
Toothpaste
Towel
Shampoo and shower gel
Protective lipstick
Wind protection cream
Wipes
Antibacterial gel
FIRST-AID KIT
Dressing slices
Bandage
Tweezers
Safety-pin
Cream with a UV filter for the slopes
Throat remedy
Antidiarrheal drug
Painkiller
Antipyretic
Vitamins and drugs supporting immunity
Calcium
ACCESSORIES
Power bank
Telephone
Charger
Headphones
Sunglasses
Water container
A flashlight
Book / eBook
Backpack
Pocket knife
Waterproof phone case
PHOTOGRAPHY
The camera
Spare battery
Memory card
Case
Tripod

MyLuggage Tips
MORE FOR SNOW
Take two sets of clothes. One for snowboarding, and in the other, you will be able to go out without worrying why everything is still wet.
SNOWBOARDERS HAVE LAYERS
Illness on vacation is the last thing you need to be happy. It's best to wear three layers on a board. Basic, consisting of thermoactive underwear. Middle, like fleece and outerwear, where we put on pants and a snowboard jacket.
EQUIPMENT
Rent or take a new one? If you are just starting the adventure with a board, according to many experts, it is better to rent a board. Thanks to this, you will avoid additional costs, and in the future you will know exactly what board will suit you.
BE READY FOR SPA
Resorts often have swimming pools and saunas, and there is nothing better than a sauna after a day of driving :)
7 February 2020